Apologies that it has been yet another 2 weeks since my last blog although that is a reflection of how little actual 'project' work we have managed to get completed!
This is partly down to weather (still); illness and some lovely distractions with friends.
The weather has been as mixed over the last 2 weeks as it has been all summer. There have been some damp days but also, thankfully, a few more warm and dry ones. This has been great as it has also been the 2 weeks when some of our very best friends from the UK came to visit for their summer hols.
We had every good intention of continuing with the project works – and I did manage to split and store the remainder of the wood we had chopped previously. While it took a little longer than the half day I had anticipated in my last blog, it is now done and just leaves the smaller only-good-for-chiminea-or-fire-pit wood!
We are delighted that our friends have chosen to spend their hols with us every year since we arrived and their children, now 10 and 8, are especially welcome guests with Garratt and Brandon who have grown up with them.  The dogs love the attention they receive from the children especially when a ball is involved.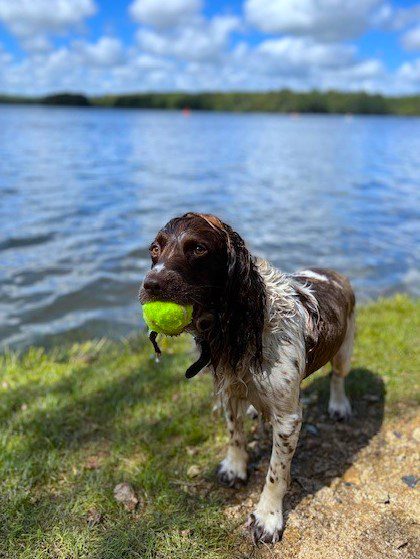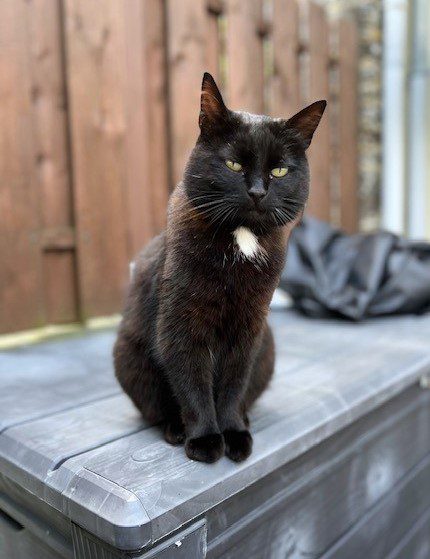 Even Mouse seemed to remember them and spent a bit of time around their gîte, especially when we were BBQing together and she thought there might be something in it for her!
Our friend's children are of an age when it doesn't have to be that warm for them to enjoy being out in the water at the Lac du Drennec or on any of the beaches around us. This year they spent a couple of days mastering paddle boarding on the lake while their parents stuck to the comfort of kayaks.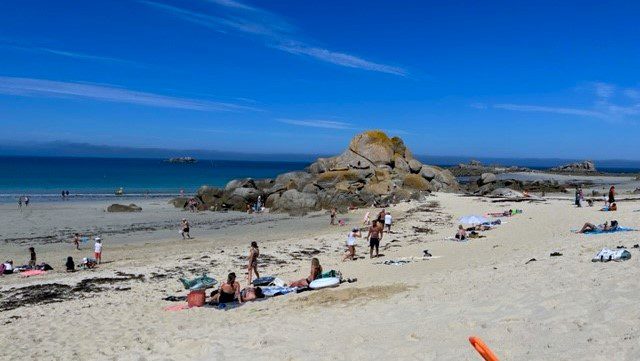 We joined our friends for a couple of days on a beach, one we had never visited before on the coast just north of Cléder, the Plage des Amiets.  It is another amazing beach we would recommend, gently sloping, making for safe swimming, monitored by lifeguards, and with some large rocks that create amazing rock pools and paddling places.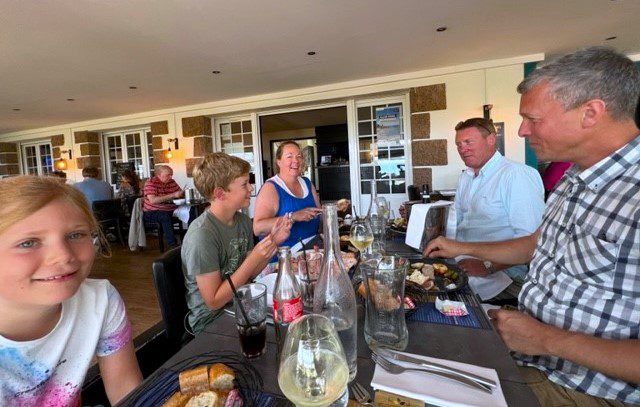 The second day we spent was David's birthday where, as last year, we all returned to the Plage de Lestrevet on the west coast (just south of the equally amazing Plage de Pentrez, often referred to as Saint Nic's beach) and the, family-friendly, Oasis restaurant.
While our friends were with us, we christened some of the communal items we bought earlier in the year which haven't got the use we'd have hoped – perhaps we need to look at publicising them better.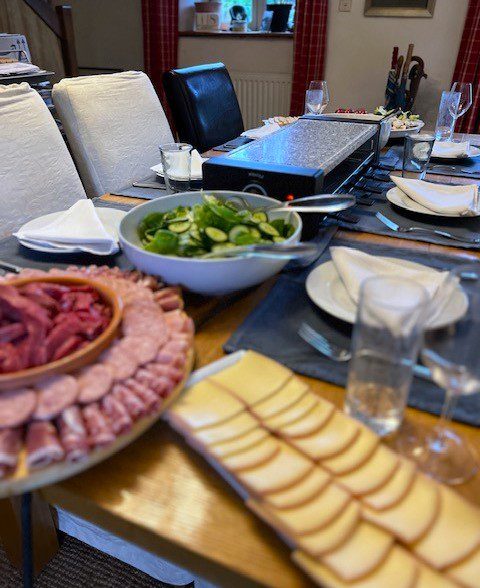 One of these was the raclette set, a melted cheese dish which is traditionally Swiss but has been adopted initially by the Alpine regions of France and then spread France-wide.  The last time we had had raclette with these friends was last January when we skied with them in the Savoie department so it too brought back fun memories.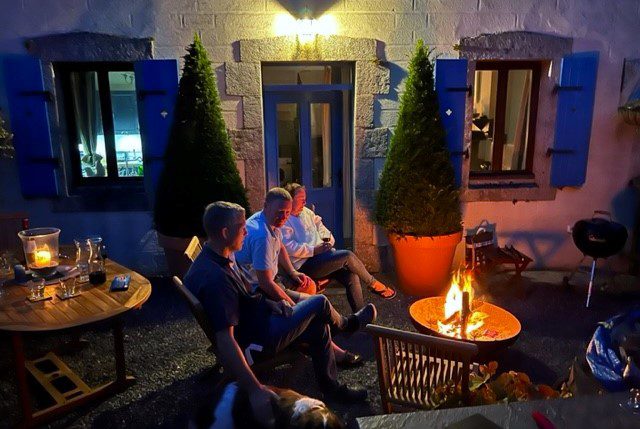 The other item we use a bit more often –which is also available to our guests – is the firepit.  It was one of the very few summer evenings we had been able to sit outside until quite late this year, and it allowed us to hear that there was an event taking place in the village Salle des Fêtes.
Despite us all being (generously!) early middle age, we still don't feel like it (or try to behave like it unless we really have to) so, shortly after 11pm, we thought we'd go and see what was happening!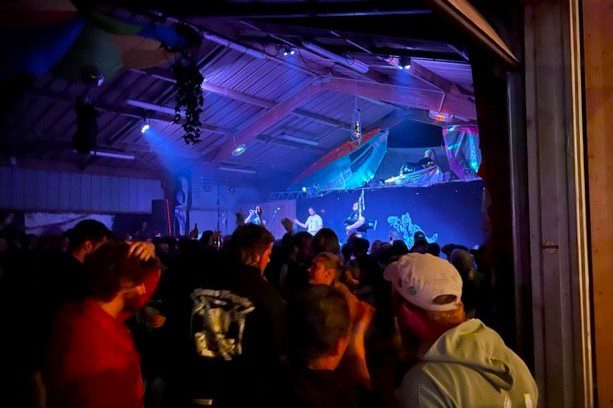 It wasn't one of the frequent and very-well attended Fête Noz we have been to before, but more an alternative 'rave' with bagpipes or, more likely, Breton pipes.  There were fewer people there, closer to a few hundred than the couple of thousand of a Fête Noz, but all seemed to be enjoying themselves.  We didn't stay to the bitter end and, having re-lived some of our youth, meandered home.
I don't know if it was at the rave, due to the lateness of the night or just coincidence but on the Sunday I started to come down with a rotten summer bug that took me a while to shake off and impacted what I was able to achieve in the week.
We were sad to say 'goodbye' to our friends yesterday – as too were the dogs – but now, fully recovered, I should be able to get back to work next week. Now, what's the forecast …..??
Kenavo.