Retreats, Workshops and Group Events Location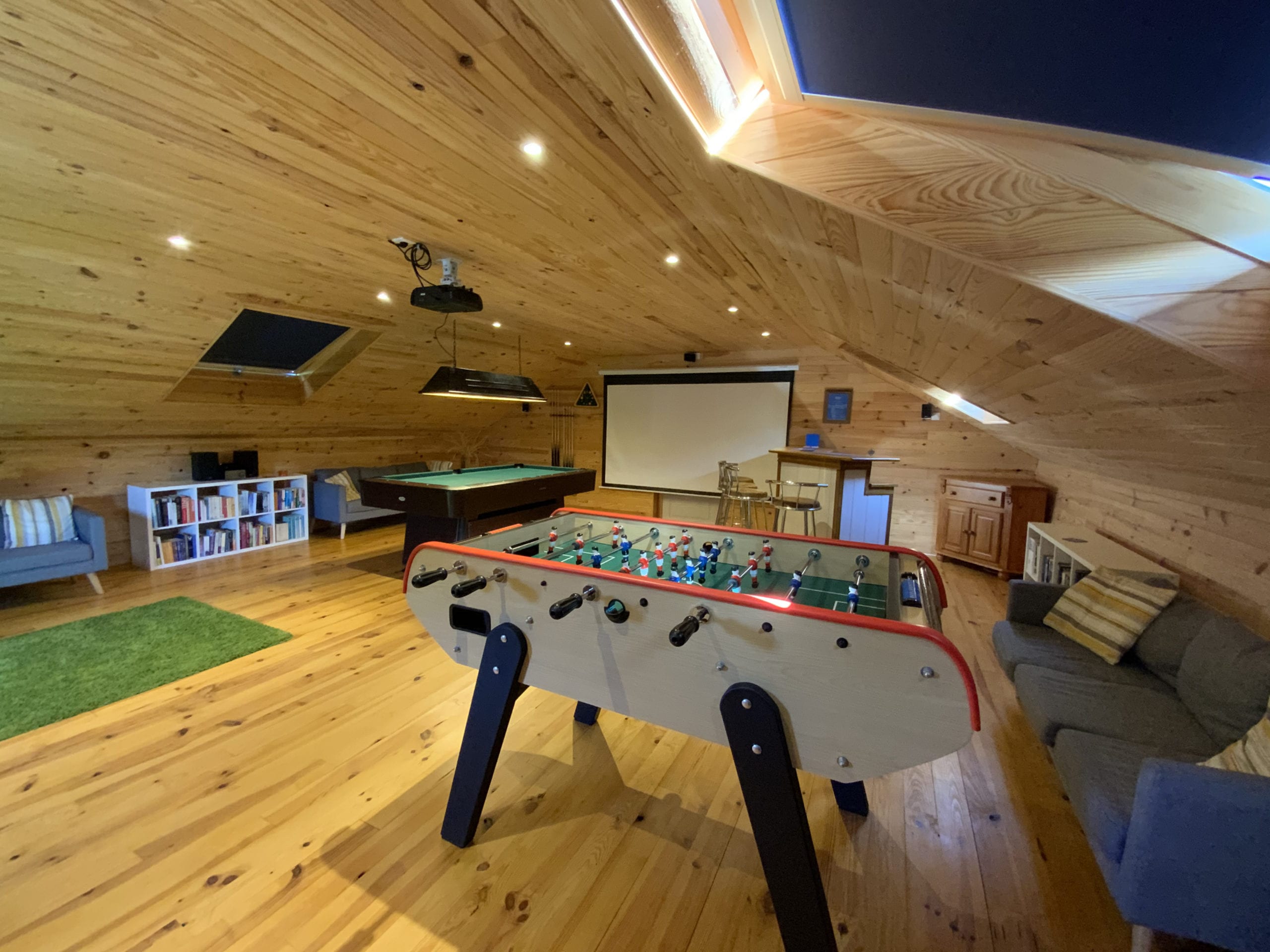 The perfect location to host your retreat, group course or training event.
If you are looking for an individual, comfortable and adaptable location for your small business event, yoga retreat or training course, Kergudon is able to off you a variety of options tailored to your needs.
Course and Group Event Accommodation, Facilities & Catering Options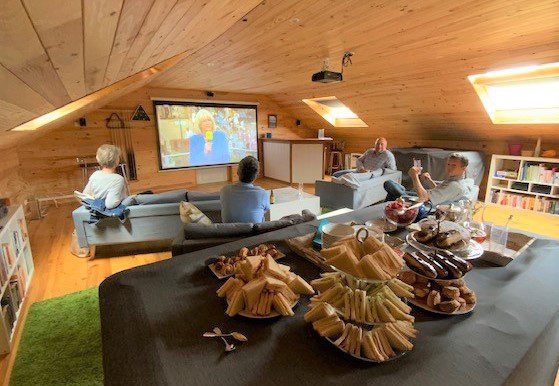 Accommodation - Kergudon offers sleeping accommodation for a maximum of 16 people in a variety of configurations.

Facilities  - Our Grange has a multifunctional space that can be adapted to a variety of uses from presentations and training videos to group Yoga, meditation and socialising. We are also able to offer outdoor spaces for drinks events, BBQ's and outdoor fitness.

Catering – .We can offer you the option of hosting your event as a self-catering event or we can also provide half board or full board options.More of a French bar than pub.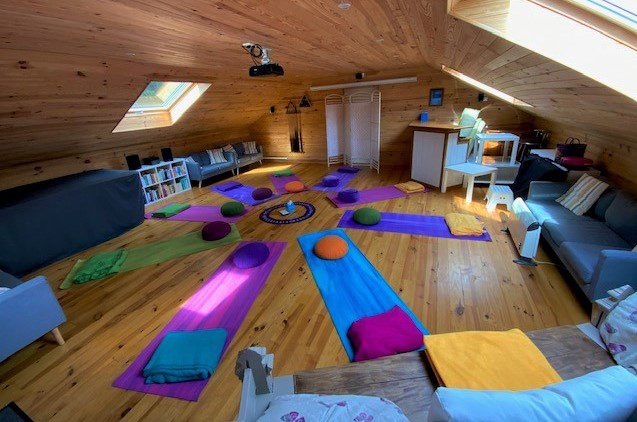 YOGA & FITNESS
Transforming the multifunctional space in the Grange is ideal for a Yoga retreat or a Pilates course by moving the games tables and sofas. 
The space is quickly warmed for meditative yoga and meditations courses.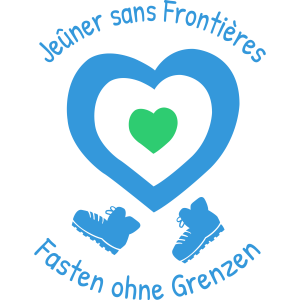 Jeûner & Fasting Retreats
Kergudon is on of the locations for Fasting Retreats with Jeûner sans Frontières
Click here for more details and to find the next Fasting Retreat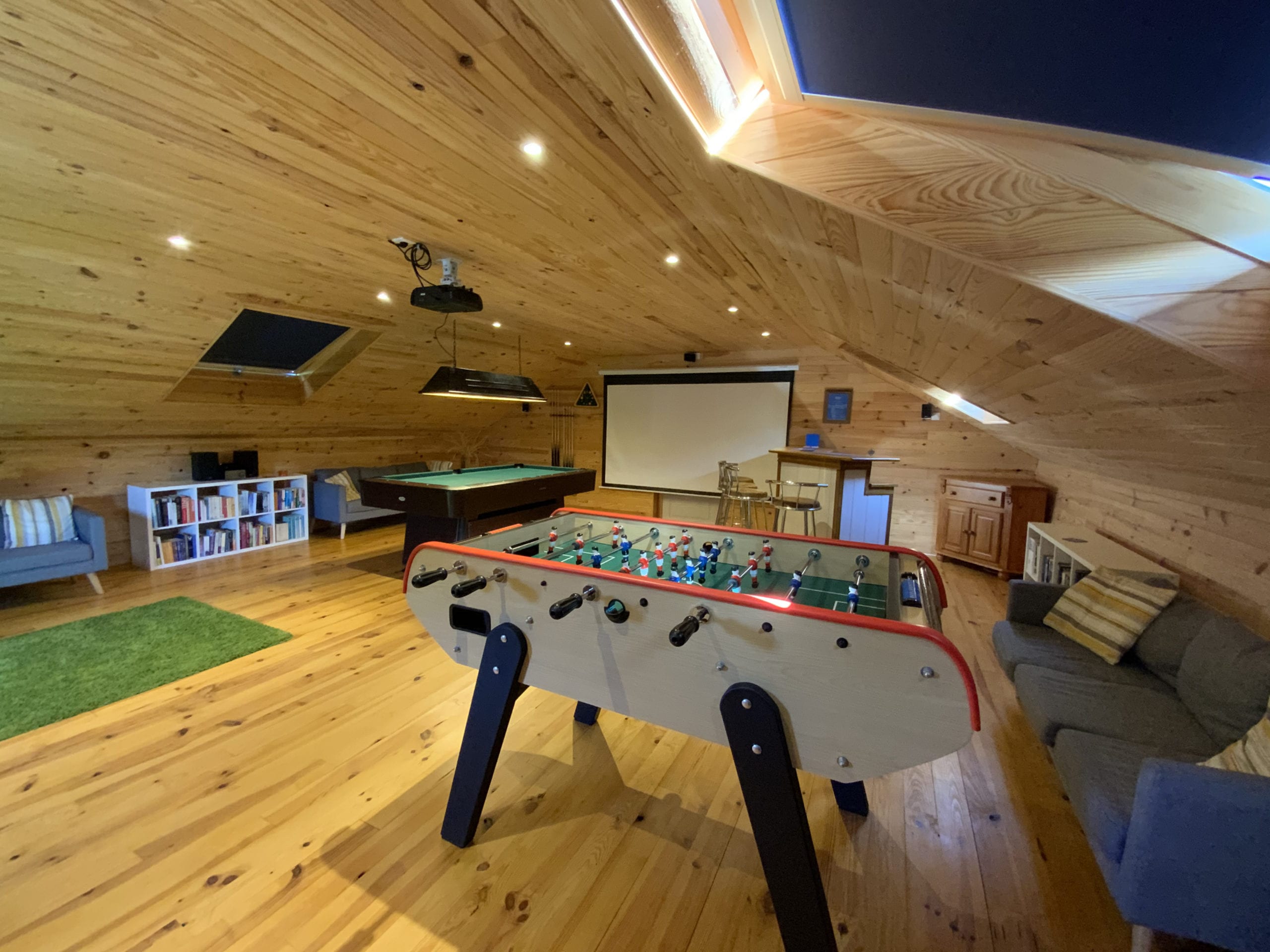 SOCIAL
For a more relaxed and fun event the group space can be converted into the bar and games room.
Complete with Pool Table and Babyfoot your group can relax at the end of a long training day or event.
The bar facility means that you can host a drinks event at the start or end of your event or training course.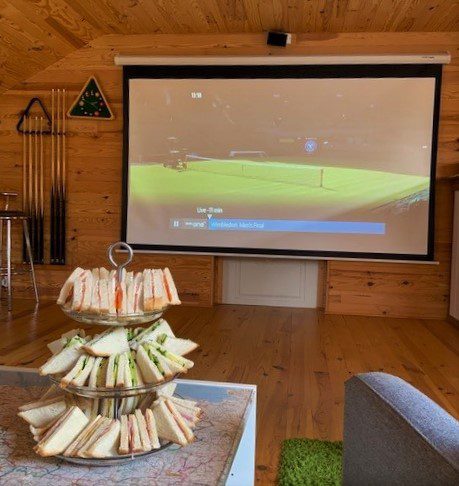 PRESENTATIONS
A powerful projector with a large pull down screen are perfect for presentations and training videos with the option of formal or more relaxed seating.
The multifunction space can also be used for feature films in the 'cinema' configuration.
Accommodation with exclusive use of the poperty
We are able to offer group even the throughout the year. (Excluding July & August)
Low Season Tarifs
Mid Season Tarifs
Breakfast from xx pp
Lunch from xx pp
Diner from xx pp