And so we arrive in October.  How did that happen??  September seems to have passed in a bit of a blur, hence no blog since the 4th September!
Looking back over the past month, I don't think I have been especially slack but, equally, I can't honestly say that I have made great leaps forward. As such, this won't be a very long blog but hopefully will reassure you that we're still here and alive!
Sadly, this year hasn't seen the fabulous September weather that we so often experience and it has been decidedly 'iffy' for most of the month. This hasn't been ideal for our guests and we have remained busy with last week being the second week of the year we have been used for a fasting and walking course.
During the few drier period I did manage to progress some of the hedge cutting – although not to the point that it is finished – and the lawns have tried to catch up with all the growing they weren't able to do during the summer drought!  The lawns haven't been assisted with our mole who has made his presence known with LOTS of molehills, but we've also welcomed one visitor we have never seen here before.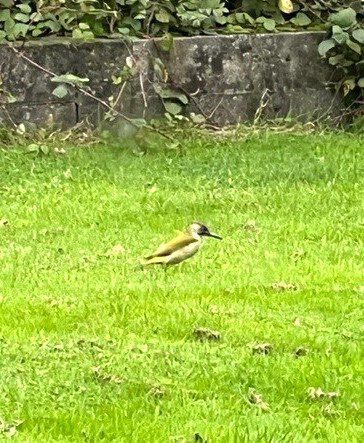 One of the weeks in September we welcomed Dave's uncle and aunt for a week, which allowed us to visit some of the restaurants we, and they, like and that we haven't been to for some time – and some we go to every time we have visitors! One of those we haven't been to for a couple of years but is entertaining is Crabe Marteau in Brest. As it's name suggests you get 2 things – a crab and a hammer to get into it!
Not for those who aren't really into seafood (the other choices on the limited menu equally wouldn't suit!) but good fun for those who want to devour a delicious large crab (spider to brown depending on season) in a fun environment.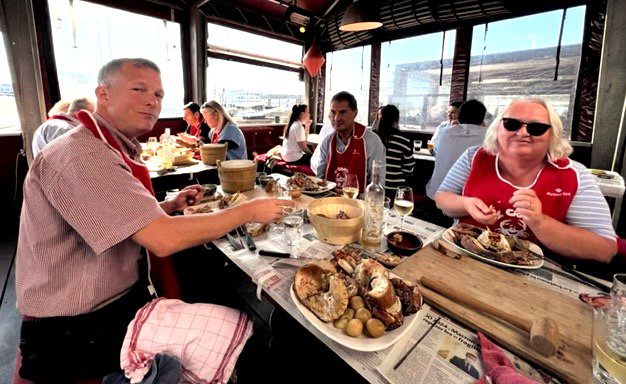 We were pleased to welcome Sabine back last week for her second Monts D'Arrée Fasting / Walking / Well Being course of the year.  With the flexible space we have it is perfect for these sort of courses.  In the morning, the Games Room is used for meditation, yoga and relaxation; the Monts D'Arrée has many beautiful walks that are done during the day and the lounge of Priory is used for the evenings communal activities.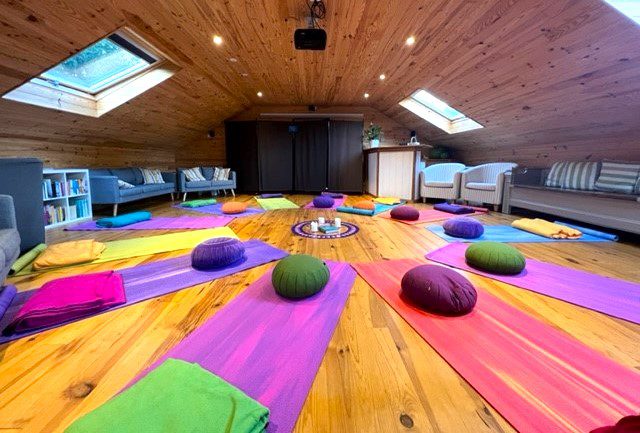 The attendees of these courses are not always couples so we try and offer Sabine the maximum flexibility for the accommodation. This time, she had a number of guests who were happy to share a room but not a bed. Priory and Granary have a twin room each but, when these had been filled, we agreed to add an additional single bed to both of our couples' accommodations, Hayloft and Stable.
When we arrived in 2015, we changed all of the beds that were here and, as we had the space to store things, we decided to keep a couple of the single beds that could still be used after a bit of repairing, just in case … They had remained above Dave's gym ever since but now were called into action.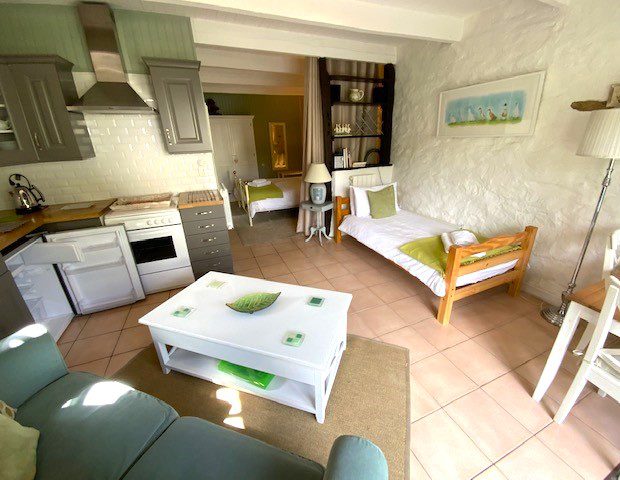 We were pleased that neither Hayloft nor Stable looked as squeezed as we feared they might but, while this worked for this course when the guests don't require access to the kitchen, we won't be doing it routinely for self-catering stays.
Last night was the first that David and I were alone at Kergudon since 1st April which I would love to say we marked in some way but, having felt worn out by a busy year, we watched a movie and fell asleep!
David's Dad joins us on Tuesday for a visit, but, as things stand, we've got a few days now before new guests arrive so we will see if my project productivity improves – A LOT and we (I) start to get progress some of our many outstanding projects. Weather and activities with David's Dad will see what I get done!
Salut.