The title of this week's blog isn't a reflection of our hygiene habits(!) but what we, and our pool builders, have had to do all week.
In my last blog I mentioned that my back had twinged to the point that I was immobile at the start of the week and so this week I have been taking things gently.  That has been helped greatly by a continued wet autumn which has meant I didn't start anything in the garden and, as we have had guests in 2 of our gîtes, I couldn't do too much inside either!  We have however, had some very good friends stay with us for the first time since 2017 so we have been able to socialise a little with them.
This blog will therefore be pretty short and focused on the progress of our pool build.
Having had a very wet weekend last week, when the landscaper returned on Monday he had to start pumping out the several centimetres of water that had already pooled in the hole.  This done, he was able to complete the digging and gravelling the base of the very large pool in preparation for the first concrete pour.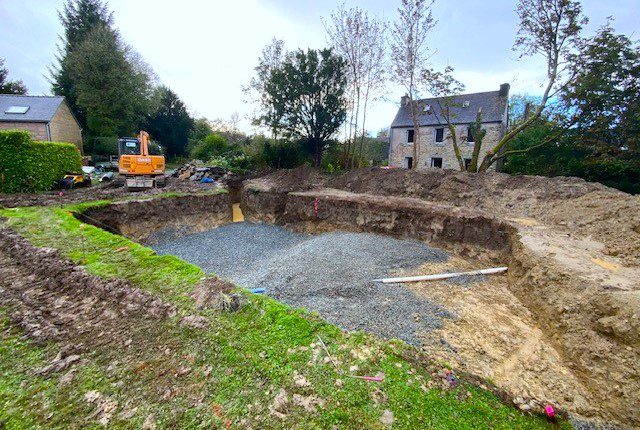 With the wet weather, the landscaper said his work had taken him about half a day longer than he'd anticipated but he was done well in time for the concrete with the assistance of his wife and son for a day. The weather has also meant that, despite his best efforts, our lawn, drive and the track behind us have all been churned up more than we'd hoped.
We knew there would be some making good when the build was done so we aren't getting too stressed about it but we hope we have some very understanding neighbours! Thankfully, there is only one other house that uses that part of the lane and they are showing an interest in the build.
The concrete mixers arrived on Friday morning and, with the use of their extendable arm, was able to pour the base in a couple of hours.
Again, I had hoped to make a single video of the pour but, having propped the iPad in the rooflight on our top floor when it started heaving down with rain I had to move it and start again when the torrent eased!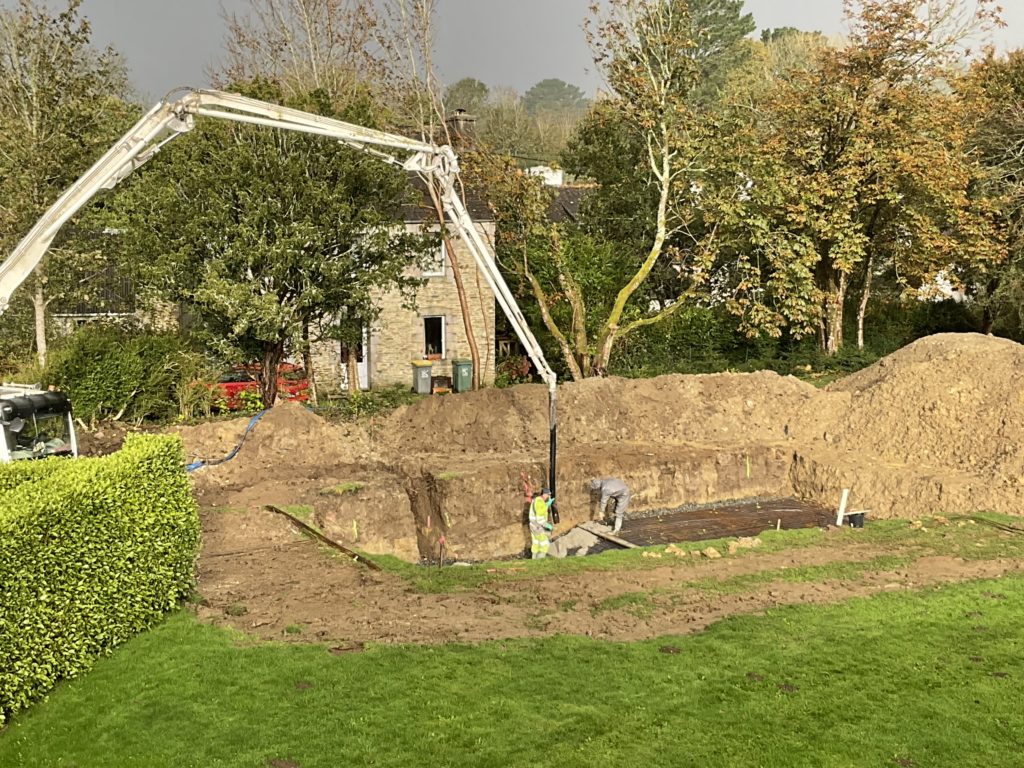 Hopefully the concrete started to cure pretty quickly  as the torrential showers continued yesterday and we have begun to fill the pool already!  Just our luck to decide to build a pool on what looks like it could be one of the wetter autumns we have experienced!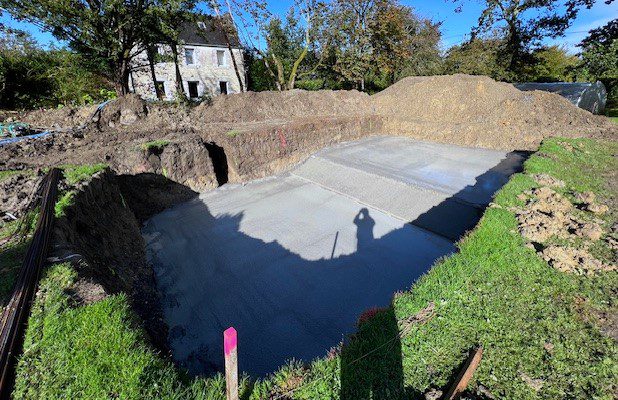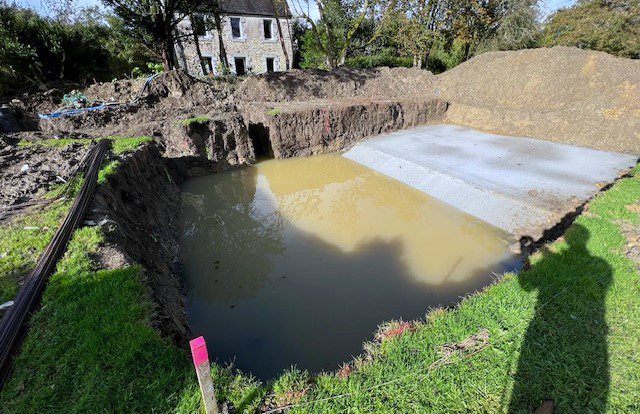 Today, thankfully, was a drier one (at times) and we took the dogs for an autumnal walk through the Huelgoat forest.  We are very lucky to have so many forests around us, each with their own character, and Huelgoat has amazing walks around the streams and boulders and a lovely little bookshop / bar / café which has recently reopened.  Definitely worth a pit stop!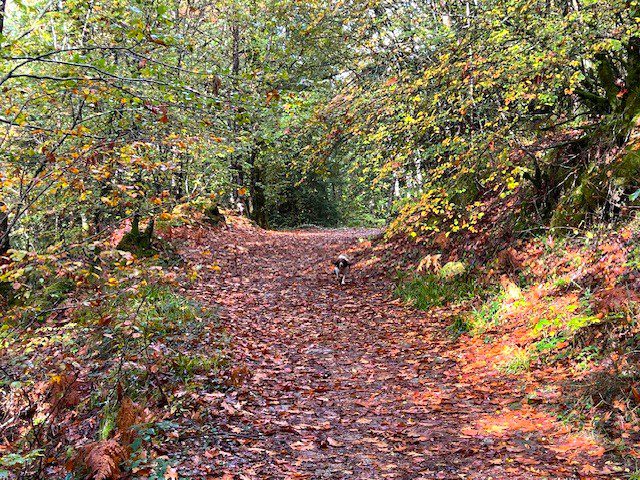 Hopefully more to report next week although the forecast isn't looking any better in fact, with the Met Office already naming a major depression coming through on Wednesday night, Storm Ciarán, which looks to be bringing wind gusts up to 100 kmph I am a bit concerned!
Kenavo.