This year is passing alarmingly quickly! It has been another 3 weeks since my last blog and we're in November on Tuesday.
To be honest, the week following my last blog I was feeling a little under the weather for a few days so not much was progressed and ever since then I have spent most time on a single task – splitting wood.
The last blog spoke about the problems we were having with honey fungus killing our privet hedging and said that we were planning to fill the gaps with griselinia plants that is immune to the fungus. To fill some of the bigger gaps we bought some older plants with great roots on them and also planted a number of small cuttings we took a couple of years ago. The latter we put at the base of the privet which is still alive so when it dies, and it will, the griselinia should already be nearly a fully grown hedge.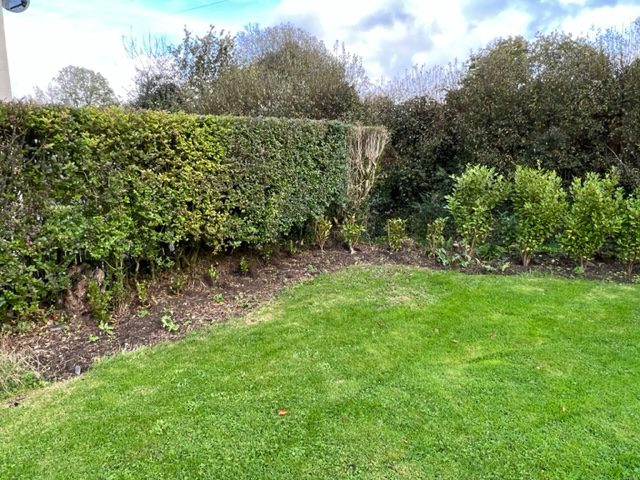 They have been helped with some amazing autumnal weather we have enjoyed. A couple of weeks ago we had some decent showers and rain and for the last 10 days or so, as in the UK, it has been unseasonably warm and everything is still growing. The griselinia we planted are already showing signs of new growth so in the spring they should be well established and roar away.
As we are hurtling through the year so quickly, we thought we'd better get some firewood in (although to date it has been so mild we haven't needed to light the wood burner in the house) and we saw a local wood supplier delivering to a neighbour. We asked if he had some we could buy, which he did, so we arranged delivery of a cord (3 m3).
I was expecting (hoping) that the wood he delivered would be split and seasoned sufficiently to burn this year. Neither were the case! It meant that I had to spend a couple of days splitting the wood and we had to buy a second cord from another local farmer who we have used before – and I knew I would need to split the wood he supplies.
It does mean that our wood stores are sufficiently replenished and we should have sufficient for the winter – although with the amazing heat pumps in Priory and Granary our guests don't use anywhere near as much as they needed to before. However, as one cord needs some time to season, I have stacked it in the garage (I've probably said before that the temptation of having a large useable space means – it gets used!) As we burn through the seasoned wood I will have to move and store this in the woodstore.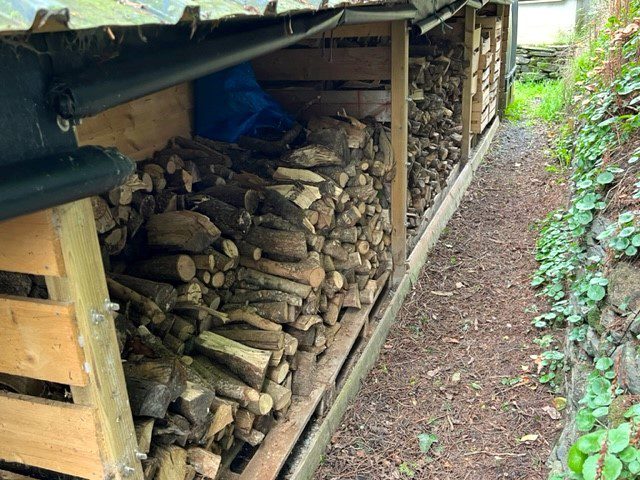 In the last few weeks we have invested in a number of things for the gites that we'll show you over the next couple of months. However, a couple of items arrived this week.
One, we saw during our tour of Christmas markets las year. At the Pleyben market was a lady who made lamp shades in any material provided. During the year we found some material with an especially appropriate pattern for Hayloft which seems to have acquired a duck / goose theme. We bought sufficient for Dave to make some new curtains (a winter project) but thought it would be amazing if the lamp shades matched the curtains – so we sent some material to the crafter.
This week, the finished lampshades arrived and they look great – although sadly it's difficult to see the pattern in a photo when the lights are actually on.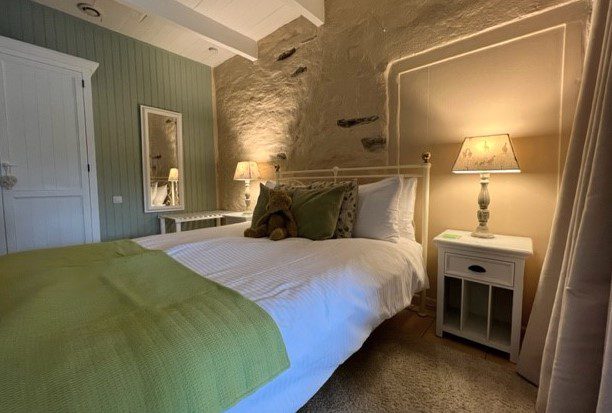 The other things that we had commissioned (sounds posher than just saying 'asked to be made'!) we collected way back in April but now they are relevant – ceramic pumpkins. We have always wanted to have some Halloween decoration but not the sort of plastic spiders and witches hanging from the ceiling type thing.
We had been looking for ceramic pumpkins for a while before Halloween last year, but it seems they just aren't available.  So, having asked around for local(ish) potters, we approached a couple and asked them to make us some.  The first potter made them earlier in the year and we collected them on day out when David's Dad was with us in April.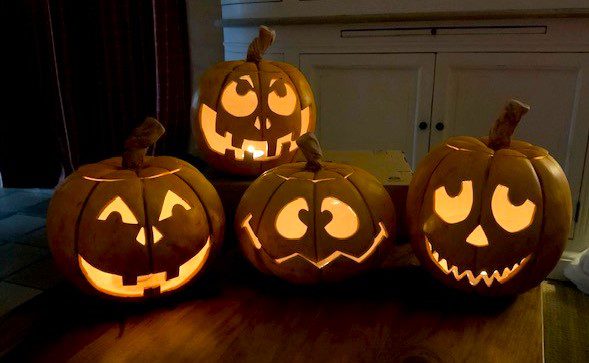 The second potter, started to make them in September but admitted she had not made them before and, unfortunately, didn't quite perfect the technique required and all but one of her pumpkins broke while firing.
As such, we only have 6 this year but hopefully the second potter will be able to make some for next year or we'll ask the first potter for a few more as we would like them lining the drive on Halloween when the village children come Trick or Treating.
The other things we have invested in we'll share over the next few months.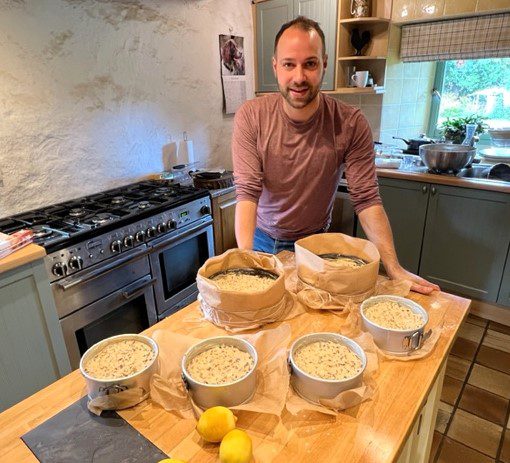 Otherwise life continues to be busy. With the warm weather, the grass is continuing to grow quickly so still needs cutting – and the mole is having a field day! Today, David is making the Christmas cakes – a year to the day of making last years! As my birthday is around Christmas, I am very lucky to get a Christmas-type cake as a birthday cake, and as we gift a Christmas cake to our gîte guests staying with us on Christmas day, this year there are 2 large and 4 small cakes to be baked. The kitchen smells amazing.
All the gites are full tonight as Toussaint (All Saints Day – 01 November) is a public holiday in France and one when lots of people travel. Often they head back to the places where their ancestors are buried as it is a Catholic tradition to commemorate the dead on Toussaints which here means laying fresh flowers, generally chrysanthemums, on the graves.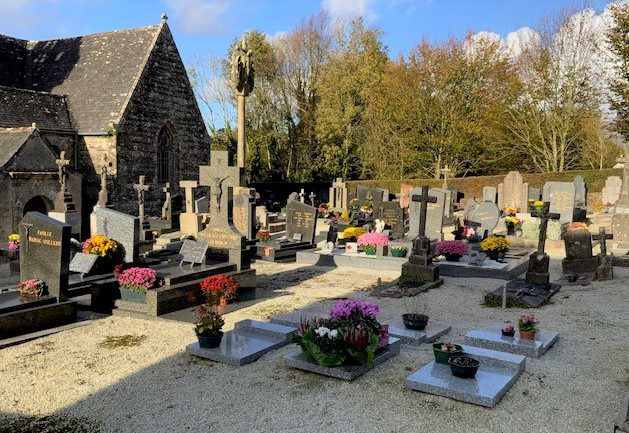 Hopefully more progress next week – and a commitment to blog about it!!
À bientôt.