This hasn't been a great year for me reliably writing a weekly blog!  Looking back, the last blog I wrote did say how horrified I was with how quickly 2022 seems to be passing as we were about to enter November.  As things turned out, I didn't write anything all month.
Previously, I have said that when I don't write a blog it either means we haven't achieved very much; have been too busy / sociable to have been able to write, or we have been away from Kergudon. In this case the latter is true.
November is often a quiet time for us in terms of guests so, in the past, we have used it for our own holidays.  Generally October is busier as there are a couple of public holidays which  the French often use to take long weekends away.  By November, the weather may have become very autumnal and people are waiting for Christmas and New Year for their next trip.
This year we took a couple of weeks off, although that encompassed 3 Sundays hence very little blogging.  Last year we had a 'relax by a pool and do nothing' sort of break but this year we treated ourselves to more of an exploration holiday, visiting a country neither of us had been before.  While we would argue that 2 weeks in Finistère is a great holiday for anyone (and we know somewhere with amazing accommodation!), to guarantee the sun at this time of year we need to travel a little further, and this year we went to Argentina.
I have been very fortunate and visited South America on a number of occasions and enjoyed it every time, but never Argentina so now was our chance.  It is an amazing country to explore with fabulous natural wonders such as the Iguazú waterfalls in the north of the country and the Perito Moreno Glacier in southern Patagonia.  I could write huge amounts about our trip and share some of the 900 + photos we took while we were there but that's not the purpose of the Kergudon Blog!
What is relevant is that, for a number of reasons, we flew to Argentina from Heathrow which means we needed to get from Saint Cadou to West London.  Rather than drive which would have, probably, meant ferries and long-term car parking, we decided to let the train take the strain and took the TGV from Morlaix to Paris and Eurostar to St. Pancras.  David and I hadn't used the trains since we moved here but it was a brilliant service.  We have had London-based friends come and stay with us who have travelled by train and I can see why.  Very convenient, and quick, although we didn't choose to stop for lunch in Paris as they did!  Another option for getting out to your perfect Kergudon holiday.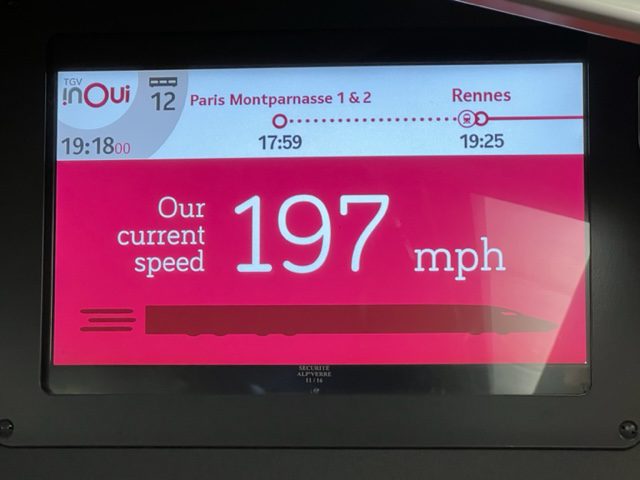 Between my last blog and departing we were still busy with gite guests and in the week since we have been back we have also had to prepare Priory and Granary for guests who stayed with us this weekend.  As a result not a huge amount was progressed but I did complete one useful maintenance task and although got back in the old veg patch on the back lawn.
The maintenance task was refurbishing and repainting the poêles (wood burning stoves) in Hayloft and Granary.  They are both very effective means of heating the gîtes quickly and are lovely to use in the winter months but look so much better having been repainted and work better with the rope seals renewed.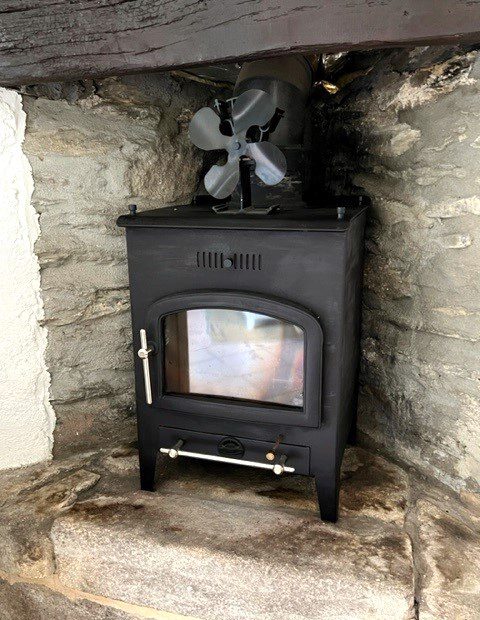 The veg patch, as you may recall, is a project I have been wanting to complete for a while.  In fact I made good progress earlier in the year when I had cleared behind and an area within the small breeze block walls.  Unfortunately I didn't capitalise on this and over the summer months the bramble and weed had grown back almost as thickly as before.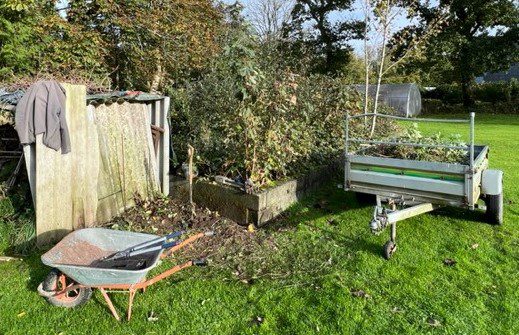 Thankfully the work I had done in the spring did mean removing some of the new growth weed was easier and I made deeper inroads into the pile of wood.  Another season outside however meant that less is going to be recoverable as useful firewood.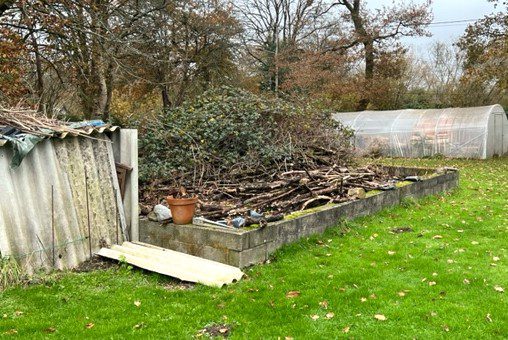 Now we are back I will be able to continue this clearing when the weather allows but the priority for the next couple of weeks will be decorating all the gites inside and, for the first time, outside in preparation for our Christmas guests. We are delighted that this Christmas, for the first time since we arrived at Kergudon, every gîte is full for Christmas. Normally we have one or 2 gîtes occupied but this year all 4 have guests staying so we want to make it magical for all of them.
That at least means I will certainly have pictures to show you next week of some decorated gîtes so I have no reason not to blog!
Kenavo.